Storm Damage Cleanup in Loveland, CO
The Loveland, CO area is no stranger to storms throughout all four seasons. When a dangerous summer thunderstorm blows through and causes damage to your trees or property, call Rocky Mountain Tree Service to handle the cleanup. We're equipped for a wide array of storm damage cleanup services and can remove hazards and windswept debris from your property, so you're not left dealing with the aftermath of Mother Nature.
Our cleanup services are affordable. We know you've got enough to deal with after a devastating storm rolls through. Call us out for a free scope of work and an estimate, and we won't waste any time in handling storm damage debris.
Reliable Storm Damage Cleanup Services
Depending on the severity of the storm, you could find your property littered with everything from stray branches and uprooted shrubs, to downed trees and windswept debris. Our approach to storm damage cleanup services is encompassing, and we'll quickly remove everything unwanted that a storm might've dragged in.
From tree damage that requires cranes and bucket trucks to repair, to debris cleanup and downed tree processing, we have the complete equipment required to leave your property safe and clean after a storm.
Crane Service
Bucket Truck
Tree Removal
Stump Removal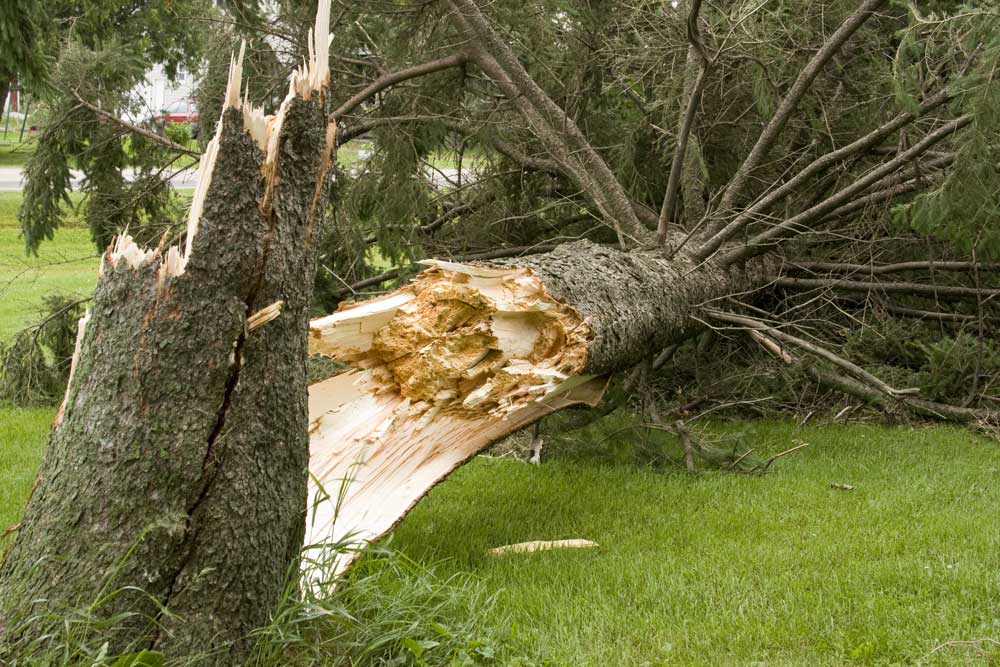 Residential and Commercial Cleanup
We provide storm damage cleanup service to residential and commercial properties throughout Loveland, Campion, and Windsor, CO. Whether the debris and damage are urgent or you just need someone to handle the mess, we're on-call. For downed trees or those in danger of disrupting power lines or property, call us 24 hours a day for cleanup.
Clean Up After the Storm
From scattered branches to entire downed trees and all the debris that comes after a severe storm, Rocky Mountain Tree Service is standing by to assist with cleanup. Contact us today at 970-635-9040 for emergency 24-hour storm damage cleanup services, along with shrub trimming, tree trimming, and much more. We don't waste any time after a storm blows through, and we're ready to mobilize right away!