Stump Grinding in Loveland, CO
Have a stump on your property that needs to go? Trying to rip it out yourself is hard work and can damage your property if not done correctly. Instead, leave it to Rocky Mountain Tree Service. We're the authority on stump grinding in Loveland, CO and can make unsightly stumps disappear! Call us to handle stumps that are leftover on your property or inquire about stump grinding service when you call us to fell and remove a damaged tree.
Stump Grinding Services for All Property
Commercial and residential properties
Construction companies
Property management companies
Homeowners' associations
Office complexes
Industrial parks
The Benefits of Stump Grinding
Rather than rip a stump out of the ground, a stump grinding service will cut it down to below-grade, so it can be covered and left to decompose naturally. There are some great benefits that come with stump grinding vs. traditional uprooting, including:
No craters or unsightly holes left behind
Reduced need for remediation after the stump is removed
Quicker and less work than complete stump removal
Most cost effective than full stump removal
There's no beating the efficiency, ease and cost savings that come with stump grinding. Plus, when we're done, you'll never know there was ever a stump there! Expect a clean property that looks great.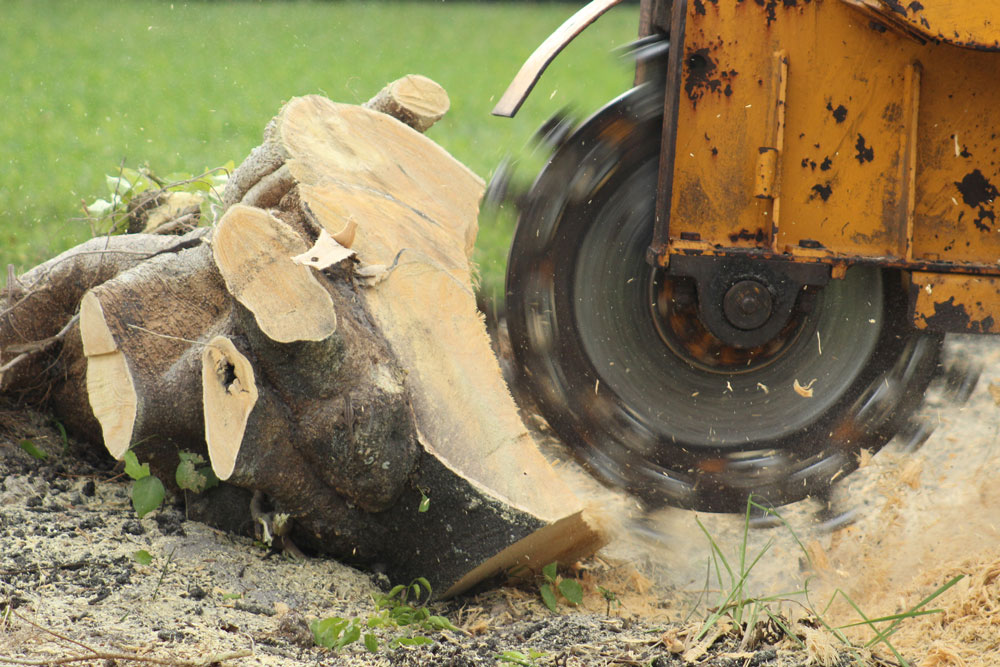 We Treat Your Property With Integrity
Stump removal is typically an invasive process that uses a lot of heavy equipment to leave behind a big mess. Our stump grinding service is different. We treat your property with respect, work quickly and don't leave behind a mess. It's why residential and commercial property owners throughout Loveland, Campion, and Windsor, CO rely on us for stump grinding.
Say Goodbye to Unwanted Stumps
Rocky Mountain Tree Service knows how frustrating it can be to work around an unsightly stump on your property. Call us to grind it down below grade and restore your landscape to a picture-perfect image. Reach us today at 970-635-9040 to discuss standalone stump grinding or as part of dead tree removal and storm damage cleanup.